A reporter for Investor's Business Daily quoted me as a reliable source in an article about mortgage fraud. She chose a statement that needs repeating: "A short sale is a privilege; it is not a right." No government authority is forcing banks to do a short sale. Banks grant a short sale because it makes sense to the bank to do it. If a bank can save 20% to 30% by doing a short sale over foreclosing, it will most likely choose the short sale.
But the bank will want what it perceives to be market value. Whether its perception is based in reality is fodder for another rant some other day. I can say that after doing short sales for 6 or 7 years, as a Sacramento short sale agent, I have a pretty good handle on what a bank will want. I see it time and time again, especially when the bank counters a price that matches my list price.
On one such Sacramento short sale, I had to listen to an agent scream her bloody fool head off because my seller would not entertain her buyer's offer. She could not believe that a seller would reject her buyer's offer. I was driving down Business 80 listening to her shrill voice. She felt her buyer's offer was priced correctly. I disagreed and, by extension, my seller disagreed. Because the sold comps and pending comps supported the list price.
Sure enough, we're in escrow now with a more reasonable buyer and the bank says it wants our list price. No surprise there. This happens over and over and over.
In another short sale, we received 4 offers over the past 10 days. The first offer was $10,000 higher than list price and all cash. However, that wasn't a real offer. When we asked the agent to follow MLS directions, to read the attachments and to resubmit the offer, he vanished, like many of that sort do. The second offer was at list price but that agent, again, did not follow MLS instructions and, when asked to do so, also disappeared.
That's par for the course in Sacramento these days, I hate to report. It's a sorry state of affairs. My sellers are somewhat skeptical when I tell them to prepare for it, but then they see it with their own eyes as well. I send all offers received to the seller, even the bogus ones; I'm required by law to do that. It's astonishing what goes on in the market. No wonder so many other agents are struggling with their short sales when this kind of crap is allowed to happen.
Then, finally, we received two full price offers written by experienced and competent real estate agents. One involved a very small loan, the other was cash. Multiple offers, the same day. The seller accepted the cash offer. I hear the cash buyer was reluctant to offer list price but finally listened to the buyer's agent, and now this buyer is in escrow. If that cash-offer price had been below list price; however, I predict the seller would have accepted the other offer. We don't care where the cash comes from because it's always all cash in the end.
Do I have reason to believe the bank will accept this all-cash offer at list price? Absolutely. I would base my reputation and 35 years in the business on it. Is this a good deal for the buyer? You betcha. That's what we call win-win.
---
Certified HAFA Specialist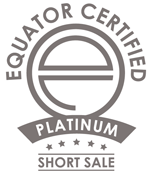 Sacramento Real Estate Listings
Elizabeth Weintraub is an author, home buying columnist for About.com, a Land Park resident, and a Land Park real estate agent who specializes in older, classic homes in Land Park, Curtis Park, Midtown and East Sacramento. Weintraub is also a Sacramento Short Sale agent who lists and successfully sells short sales throughout the four-county Sacramento area. Call Elizabeth Weintraub at 916.233.6759. Put 35 years of real estate experience to work for you. Broker-Associate at Lyon Real Estate. DRE License # 00697006.

The Short Sale Savior, by Elizabeth Weintraub, available with free shipping.
Lyon Real Estate is not associated with the government, and our service is not approved by the government or your lender. Even if you accept this offer and use our service, your lender may not agree to change your loan. Photo: Unless otherwise noted in this blog, the photo is copyrighted by Big Stock Photo and used with permission.The views expressed herein are Weintraub's personal views and do not reflect the views of Lyon Real Estate. Disclaimer: If this post contains a listing, information is deemed reliable as of the date it was written. After that date, the listing may be sold, listed by another brokerage, canceled, pending or taken temporarily off the market, and the price could change without notice. It could blow up, explode or vanish. To find out the present status of any listing, please go to elizabethweintraub.com.