A buyer asked yesterday how I justify a seller instruction for a Sacramento short sale. He said it was not an approved buyer / seller document for a short sale. His agent could not find it in ZIPforms. At first blush, I wanted to say that his agent was too stupid to be allowed to sell real estate, but that would mean I was saying something bad about another REALTOR®, which we, as REALTORs®, believe it or not, are not allowed to do.
First, let's talk about what a short sale seller instruction is not:
#1) Buyers do NOT sign a short sale seller instruction.
#2) The seller's instruction is NOT a buyer-seller document in a short sale.
#3) A seller's instruction is NOT part of the residential purchase contract nor an attachment nor an addendum.
Second, I have never, as a Sacramento short sale agent, met a dedicated seller who didn't care if I sold her home as a short sale. Never met a serious seller who wanted to accept an offer from a "maybe" buyer. A maybe buyer is someone who maybe might buy a short sale home if they still feel like it when a seller obtains short sale approval months down the road. My sellers fervently want to close escrow. That's why they hired me and not some other short sale agent. I prequalify them for a short sale.
You might ask how do I know if a bank will approve a short sale? Short, truthful answer: because Elizabeth Weintraub listed the short sale. Some of my short sales are already approved by the bank when I list them. If a buyer wants to know if a bank will approve a short sale, a buyer should ask the listing agent that question. Only inexperienced agents would be doofus enough to wrongly assume a short sale can't be approved in advance.
Here is what a seller's instruction is:
#1) A unilateral statement by a buyer's agent, based on the REALTOR Code of Ethics.
We can't tie buyers to the front door, much as we might like to. But a seller can insist that a buyer's agent be honest. If agents don't want to sign the seller instruction, the seller will not accept -- and I use the following term loosely -- a buyer's offer.
It's simple; my sellers want to work with a real buyer and an honest agent. Buyers, if you have written an offer that was not accepted on a Sacramento short sale listed by Elizabeth Weintraub, you might want to look pretty hard at your agent. It is possible that your agent refused to sign such a statement.
The statement says the agent will not write any other offers for the buyer while the buyer waits for short sale approval. What a concept, huh? This means a seller and a buyer go into escrow together and -- wait for it -- they eventually close escrow! A short sale listed by Weintraub is no different than any other real estate transaction. I can't speak for other short sale agents in Sacramento, but my business is to close escrow.
See, Article 2 of the Code of Ethics says an agent must be honest in dealings and cannot misrepresent. If an agent's intention is encourage a buyer to break the good faith covenant inherent in offers by writing offers for more homes than a buyer can afford to buy, you've got to wonder why the agent is not reported to the Board of REALTORS®.
Bottom line is if an agent does not want to commit to the short sale process and encourage his buyer to commit, he shouldn't waste energy chasing short sales. It's dishonest. No serious seller wants to enter into contract with them. It's no skin off anybody's teeth to refuse an offer that was not an offer to begin with. That game is for the rookies. When you want to play with the Big Boys, you can call Elizabeth Weintraub at 916 233 6759, and a Weintraub Team Member will help you to buy a short sale.
You can buy one of our listings, or we will prequalify another Sacramento short sale listed by another agent for you. We don't waste time. We close escrow. If you want a job done right, go to the pros.
---
Certified HAFA Specialist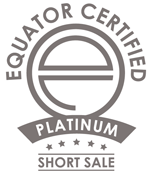 Sacramento Real Estate Listings
Elizabeth Weintraub is an author, home buying columnist for About.com, a Land Park resident, and a Land Park real estate agent who specializes in older, classic homes in Land Park, Curtis Park, Midtown and East Sacramento. Weintraub is also a Sacramento Short Sale agent who lists and successfully sells short sales throughout the four-county Sacramento area. Call Elizabeth Weintraub at 916.233.6759. Put 35 years of real estate experience to work for you. Broker-Associate at Lyon Real Estate. DRE License # 00697006.

The Short Sale Savior, by Elizabeth Weintraub, available with free shipping.
Lyon Real Estate is not associated with the government, and our service is not approved by the government or your lender. Even if you accept this offer and use our service, your lender may not agree to change your loan. Photo: Unless otherwise noted in this blog, the photo is copyrighted by Big Stock Photo and used with permission.The views expressed herein are Weintraub's personal views and do not reflect the views of Lyon Real Estate. Disclaimer: If this post contains a listing, information is deemed reliable as of the date it was written. After that date, the listing may be sold, listed by another brokerage, canceled, pending or taken temporarily off the market, and the price could change without notice. It could blow up, explode or vanish. To find out the present status of any listing, please go to elizabethweintraub.com.