I attended another Bank of America short sale webinar yesterday. I was hoping for some breaking news but it was stuff I already knew. With the exception of one little piece of information that I bet most other agents didn't catch. And they didn't really say what they are going to do with that. I'm always searching for that little gem that teaches me something new.
Here are some of the highlights; then I'll get to the down-and-dirty part:
Single Point of Contact. The homeowner will now have an individual person to talk to at Bank of America. I suspect this is an attempt to stop conflicting pieces of information. You can call Bank of America and get one opinion. If you hang up and call back, you'll get a different story. Now you can get the wrong story from the same person over and over. Or not.
Postponing a Trustee's Sale. The bank wants to see an offer at least 45 days prior to auction. Don't dump your 11th hour desperate attempts to save a home from foreclosure on Bank of America.
Cooperative Short Sale and a HAFA Short Sale approval stop a foreclosure. Bank of America did not say the process stops a foreclosure; it said the approval stops the foreclosure.
Delegated vs. Non-Delegated. If the short sale is delegated, Bank of America can make the decision to accept the short sale. If it is non-delegated, the bank will need to get investor approval.
Specialized Negotiators. Bank of America has recognized the need to train negotiators how to do a Fannie Mae short sale and a Freddie Mac short sale. Requirements are different for both, and they are different than a traditional short sale.
A Cooperative Short Sale is different from a Proactive Short Sale. I look for signs that a seller will qualify for a cooperative short sale when I take my short sale listings. I really like working on the cooperative short sales and my sellers do, too. I wish we had the type of program offered in Florida in Sacramento, but it might come.
Home Transition Guide. This is the clincher. This is the website portal where I'm betting Bank of America will end up listing its short sale agents under community service referrals. I'm wondering how to get myself listed as a Sacramento short sale agent. I sell in a four-county area: Sacramento, Placer, El Dorado Hills and Yolo. I have team members to service our buyers.
Hey, Bank of America, get in touch with me. Send me a text message or a Tweet. Next to a Wachovia short sale, you are my favorite short sale bank in Sacramento! I recently bought stock in Bank of America! I close a lot of Bank of America short sales!
Do you want to know how many short sales Bank of America has done over the past few years? Here are the stats I picked up from the webinar:
2009 Bank of America short sales: 42,000
2010 Bank of America short sales: 93,000 to 94,000. I don't know why there is a 1,000 variance.
2011 estimated Bank of America short sales: More than 100,000
2012 Bank of America short sale goal: 60% over 2011, which means 160,000. Or a 380% increase over 3 years ago.
If you are a seller wondering about doing a short sale in the Sacramento area, call Elizabeth Weintraub at 916 233 6759. I close more Bank of America short sales in Sacramento than any other type of short sale. Believe me, Bank of America wants to approve your short sale, and I am here to get you there.
---
Certified HAFA Specialist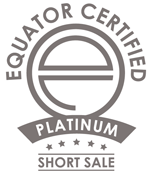 Sacramento Real Estate Listings
Elizabeth Weintraub is an author, home buying expert for About.com, a Land Park resident, and a veteran real estate agent who specializes in older, classic homes in Land Park, Curtis Park, Midtown and East Sacramento, as well as tract homes in Elk Grove, Natomas, Roseville and Lincoln. Weintraub is also a Sacramento Short Sale agent who lists and successfully sells short sales throughout the four-county Sacramento area with an emphasis on Elk Grove. Call Elizabeth Weintraub at 916.233.6759. Put 40 years of real estate experience to work for you. Broker-Associate at Lyon Real Estate. BRE License # 00697006.

The Short Sale Savior, by Elizabeth Weintraub, available with free shipping.
Photo: Unless otherwise noted in this blog, the photo is copyrighted by Big Stock Photo and used with permission.The views expressed herein are Weintraub's personal views and do not reflect the views of Lyon Real Estate. Disclaimer: If this post contains a listing, information is deemed reliable as of the date it was written. After that date, the listing may be sold, listed by another brokerage, canceled, pending or taken temporarily off the market, and the price could change without notice; it could blow up, explode or vanish. To find out the present status of any listing, please go to elizabethweintraub.com.