Once upon a time, long, long ago -- maybe it was in March -- first-time home buyers (let's call them Peter and Lori) wrote an offer on a short sale home in Sacramento. Decent offer, over list price. I sent that offer to the listing agent in southern California. Left voice mails, sent emails, but the listing agent did not respond. No big surprise there.
After a while (I don't recall how many days) but after I mentioned that he left me with no choice but to report him to the Sacramento Board of REALTORS, he responded. This was a company that handles a lot of loan modifications, and they charge home owners upfront. When the loan modification doesn't work out, and many don't, they throw the home into MLS as a short sale.
The listing agent sent Peter and Lori's offer to the short sale bank. Along with other offers. After several months of silence and no response to emails or voice mails on the listing agent's end, Peter and Lori decided to buy something else. We sent the cancellation of contract to the listing agent. I referred them to an agent in my office who had more time to work with them, and she put Peter and Lori into escrow.
I believe it was toward the end of May when the listing agent's in-house processor called me. She asked if Peter and Lori were still interested in buying that particular home because she had received short sale approval. Except it was approved at a much higher price. What I suspect happened was the bank accepted a higher offer and that buyer walked away. The processor was most likely going to the only buyers left in the game, and those buyers, Peter and Lori, had just submitted a cancellation.
She assured me that Peter and Lori did not need to meet the bank's approval price. They could offer less and still get the home. It would take a couple weeks to get an updated short sale approval letter. The home was shown as pending in MLS but it wasn't pending. Sometimes, agents change the status to pending to stop getting phone calls, even though that tactic is against MLS regulations. From the buyers' point of view, at least it meant there would be no competition for this home.
Peter and Lori canceled their second escrow and signed an addendum, basically reinstating their offer and raising the sales price a little. The clock began ticking. May, June, July, August. That was a long 2 weeks. Finally, the processor received approval. Peter and Lori asked their own lender to process their loan and order an appraisal.
The appraisal called for painting window trim due to weathering and chipping paint. Peter and Lori handled the repairs themselves. But there were other problems. The tenant was uncooperative. It was difficult to schedule a home inspection. The seller refused to sign the proper disclosures. The listing agent did not sign some disclosures.
By the middle of August, Peter and Lori had given notice to their landlord and began making plans to close escrow. The processor informed us that the first short sale approval letter, which she never sent to us, had expired (there were 2 lenders), and she had requested an extension. Two weeks. Peter and Lori asked their landlord if they could stay an extra 2 weeks. Nope. The landlord had already rented their home to another tenant.
We asked for early possession, but the listing agent declined that request. We needed to close escrow by August 31 or Peter and Lori would be out on the street.
On August 31, I received word from the lender that it had funded Peter and Lori's loan. The short sale approval extension arrived that morning. Miracle. Although the second lender's short sale approval letter had expired by then, the title company received a verbal extension and was satisfied.
Peter and Lori mentioned to me that they had watched the tenants move out over the weekend. We could not close escrow on August 31 because the title and escrow company were in southern California. Docs needed to be sent to Sacramento. I pleaded again with the listing agent to let the buyers move in. Permission granted.
I quickly called Peter and asked him to grab a pen and paper. Write down this phone number. Then I spelled the company's name for him. It was a locksmith. Took a couple of minutes, but then Peter began laughing when he realized he was to call the locksmith and meet them at the home to change the locks. He and Lori could move in.
We closed the following morning. 5 1/2 months later. (Who says short sales aren't exciting?) We can only hope that Peter and Lori will live happily ever after in their new home.
---
Certified HAFA Specialist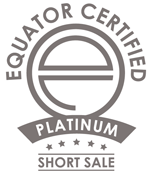 Sacramento Real Estate Listings
Elizabeth Weintraub is an author, home buying expert for About.com, a Land Park resident, and a veteran real estate agent who specializes in older, classic homes in Land Park, Curtis Park, Midtown and East Sacramento, as well as tract homes in Elk Grove, Natomas, Roseville and Lincoln. Weintraub is also a Sacramento Short Sale agent who lists and successfully sells short sales throughout the four-county Sacramento area with an emphasis on Elk Grove. Call Elizabeth Weintraub at 916.233.6759. Put 40 years of real estate experience to work for you. Broker-Associate at Lyon Real Estate. BRE License # 00697006.

The Short Sale Savior, by Elizabeth Weintraub, available with free shipping.
Photo: Unless otherwise noted in this blog, the photo is copyrighted by Big Stock Photo and used with permission.The views expressed herein are Weintraub's personal views and do not reflect the views of Lyon Real Estate. Disclaimer: If this post contains a listing, information is deemed reliable as of the date it was written. After that date, the listing may be sold, listed by another brokerage, canceled, pending or taken temporarily off the market, and the price could change without notice; it could blow up, explode or vanish. To find out the present status of any listing, please go to elizabethweintraub.com.